Meet the team
Nick Swan - Founder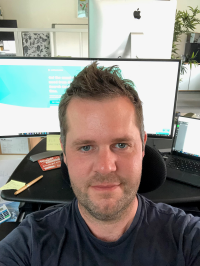 Well it's actually just me. I have been doing SEO since 1998, building websites and developing software a few more years before that.
I live in Bude, Cornwall - which is a small seaside town in the United Kingdom. My partner Sophie and I have 3 kids under 7 which keep us very busy :).
SEO Testing is my second SEO product. I started a tool called SanityCheck in 2016 to help save myself time and automate a lot of the SEO jobs I was doing with Google Search Console data. A typical 'scratch your own itch' type of tool.
No doubt we have all spent countless hours staring at the numbers in Google Search Console and Analytics - creating our own spreadsheets to track things and work out what changes to make to our sites.
SEO Testing is the second version of that tool. It is a product built on the back of those manually put together spreadsheets. Instead of doing all the number crunching and graph drawing manually - SEO Testing will do it automatically for you. Saving you time and giving you great insights on how to make your website better and get more organic search traffic from Google.
If you have...
a support question
a feature request
a demo request
a general SEO question...
...you'll be talking to me, the person who wrote the code, did the marketing, and answers the emails.
This is the benefit of using and supporting a bootstrapped, single person company. I hope you find the tool useful, and you'll join me on this SEO Testing journey.
You can find me on Twitter and LinkedIn, or drop me an email nick.swan@seotesting.com