SEOTesting.com is a tool built by SanityCheck.io Ltd.
We love working with SEO data and figuring out ways to help your site rank better in search engines.
The tool started life back in November 2016, called sanitycheck.io.
At the time Google Search Console only gave you access to 3 months worth of data, so the first idea was simply to archive that data using the Search Console API so you had more to work with.
With having Google Search Console data in a database, and through talking with customers, new reports and functionality were added including the ability to run SEO tests and SEO split tests.
Google eventually made 16 months of data available to all users through Search Console, so with the archiving less important we decided to focus and reposition the product as an SEO testing tool - and migrated over to SEOTesting.com in April 2020.
SEOTesting is a single person, bootstrapped company. If you have...
a support question
a feature request
a demo request
a general SEO question...
...you'll be talking to Nick Swan, the person who wrote the code, did the marketing, and answers the emails.
This is the benefit of using and supporting a bootstrapped, single person company. I hope you find the tool useful, and you'll join us on this SEOTesting journey.
Address
SanityCheck.io Ltd
The Hive
15 Efford Farm Business Park
Bude
Cornwall
EX23 8LT
Meet the team
Nick Swan - Founder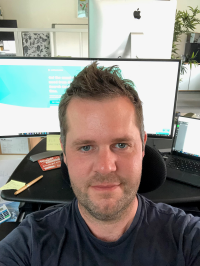 As SEOTesting is a single person company Nick spends his time doing a bit of everything. Building new features, supporting customers and writing documentation and articles.
You can find Nick on Twitter and LinkedIn, or drop him an email nick.swan@seotesting.com