SEOTesting.com is a tool built by SanityCheck.io Ltd.
We love working with SEO data and figuring out ways to help your site rank better in search engines.
The tool started life back in November 2016, called sanitycheck.io.
At the time Google Search Console only gave you access to 3 months worth of data, so the first idea was simply to archive that data using the Search Console API so you had more to work with.
With having Google Search Console data in a database, and through talking with customers, new reports and functionality were added including the ability to run SEO tests and SEO split tests.
Google eventually made 16 months of data available to all users through Search Console, so with the archiving less important we decided to focus and reposition the product as an SEO testing tool - and migrated over to SEOTesting.com in April 2020.
SEOTesting is a small team, and a bootstrapped company. If you have...
a support question
a feature request
a demo request
a general SEO question...
...you'll be talking to Nick, Phill or Tiago. The people who wrote the code, documented the product, and did the marketing.
This is the benefit of using and supporting a bootstrapped. We hope you find the tool useful, and you'll join us on this SEOTesting journey.
Logos and Media Pack
You can download our logos from this link: https://seotesting.com/logos.zip
Address
SanityCheck.io Ltd
The Hive
15 Efford Farm Business Park
Bude
Cornwall
EX23 8LT
Free subscriptions for charities.
If you are a charitable organisation, we are happy to offer you a free subscription to SEOTesting.com
While Nick's daughter was undergoing treatment for Leukaemia, his family was hugely helped by a number of great charities and organizations. This is a small way of being able to give back to charities that are helping other people.
If you work for a charity, and would like to take this offer up, please drop an email to hello@seotesting.com.
Meet the team
Nick Swan - Founder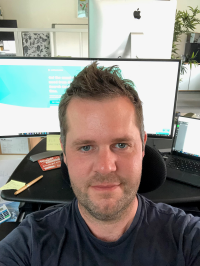 As SEOTesting is a small company Nick spends his time doing a bit of everything. Building new features, supporting customers and writing documentation and articles.
You can find Nick on Twitter and LinkedIn.
Phill Duffy - Tech Co-Founder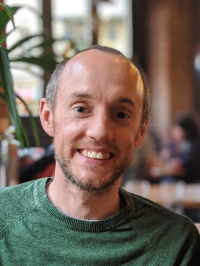 Phill Duffy loves solving technical challenges. Incredibly happy in code, happiest finding a solution which avoids it.
You can find Phill Duffy on phillduffy.com, Twitter and LinkedIn or drop him an email at phill.duffy@seotesting.com
Tiago Silva - Content Creator
Tiago loves Marketing and Technology. He's a content creator for SEOTesting.com, covering anything related to SEO and especially Google Search Console.
He also has his own blog and, YouTube channel. During his downtime, he likes to exercise and go on hikes with his dog. You can find Tiago on Twitter, LinkedIn, YouTube.