Why do SEO testing?
Ever-changing search engine algorithms make testing and acting on the results a critical part of SEO campaigns. Testing enables you to experiment with tactics that other brands don't do, and discover what's best for your particular case. As a result, we've seen our customers benefit from:
Better budget allocation - testing on a subset of your content first makes it much more reasonable to allocate budget to a big endeavor next
Better use of time - you and your team have a limited time at work, families to be with, and important life things to do away from a computer. With clear results about what actually works, we'll help you be more efficient while at work, and also take care of everything else that matters to you.
Decreased time to quality traffic - if you use your own time better because you're acting on insights from testing, you'll see results sooner
Easier buy-in - SEO tends to be hard to measure. With a simple testing tool, you'll have an extra layer of measurement and clarity. Your stakeholders will show appreciation.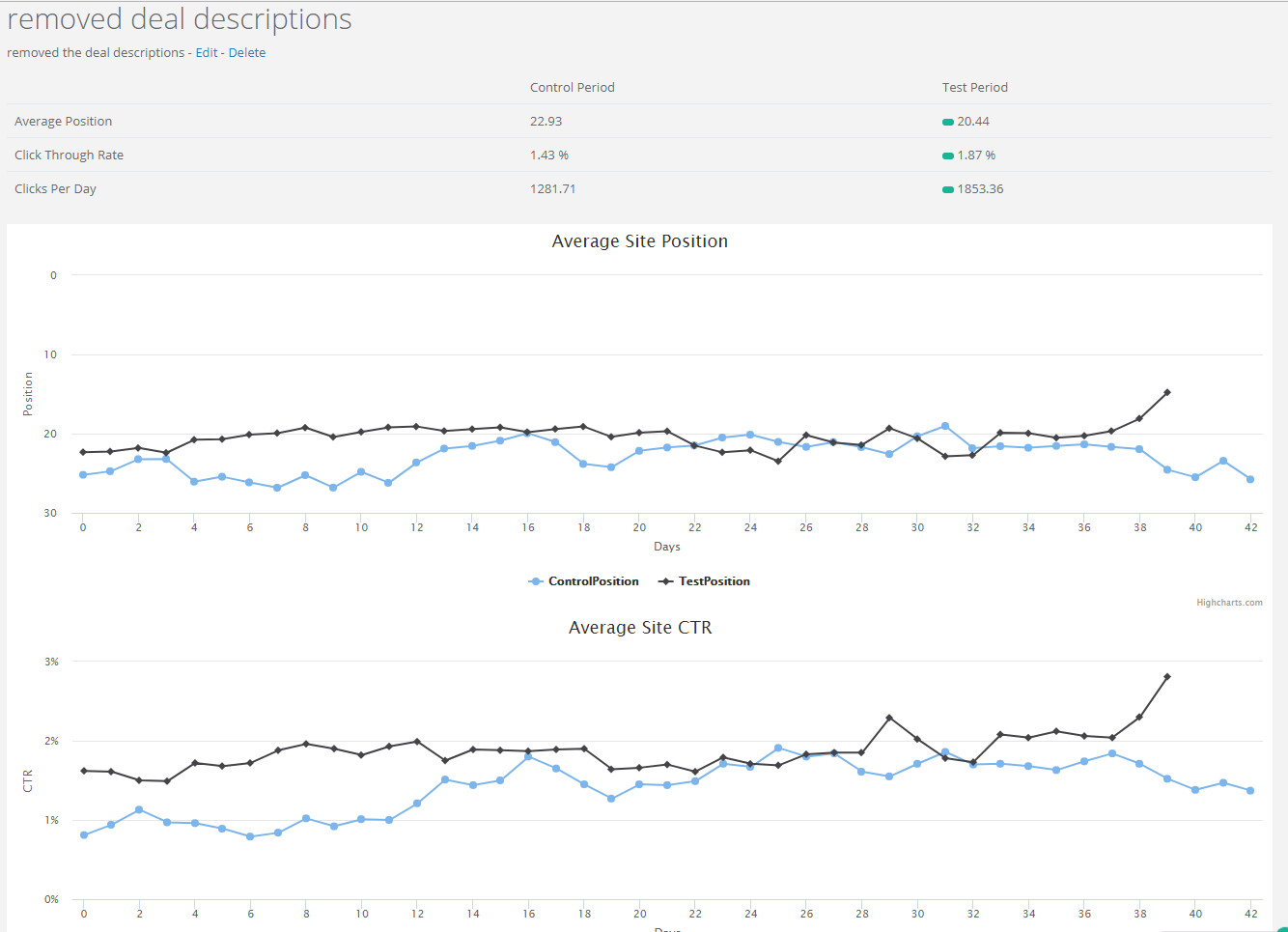 To learn much more about use cases and best practices, check out our comprehensive SEO testing guide.