Monitor your SEOTesting.com Tests in Google Data Studio
Google Data Studio is an easy-to-use data visualization tool that allows you to create dashboards and reports. With the new Google Data Studio connector for SEOTesting.com, you can easily import test results from our platform into Google Data Studio.
Viewing your SEOTesting.com Test in Google Data Studio makes it easier than ever before to monitor how well your website tests are performing on Google. Spreadsheets help crunch numbers and analyze data. However, they are less effective at showing your findings to your boss or client.
You'll see which tests are ranking well and which ones aren't performing as expected. The best part? All of this will happen automatically without any manual work required by you.
Share the dashboard with clients and stakeholders
Export the dashboard to PDF, Excel, Word, PowerPoint, etc.
Use the dashboard to communicate the value of your tests
Track the performance of multiple tests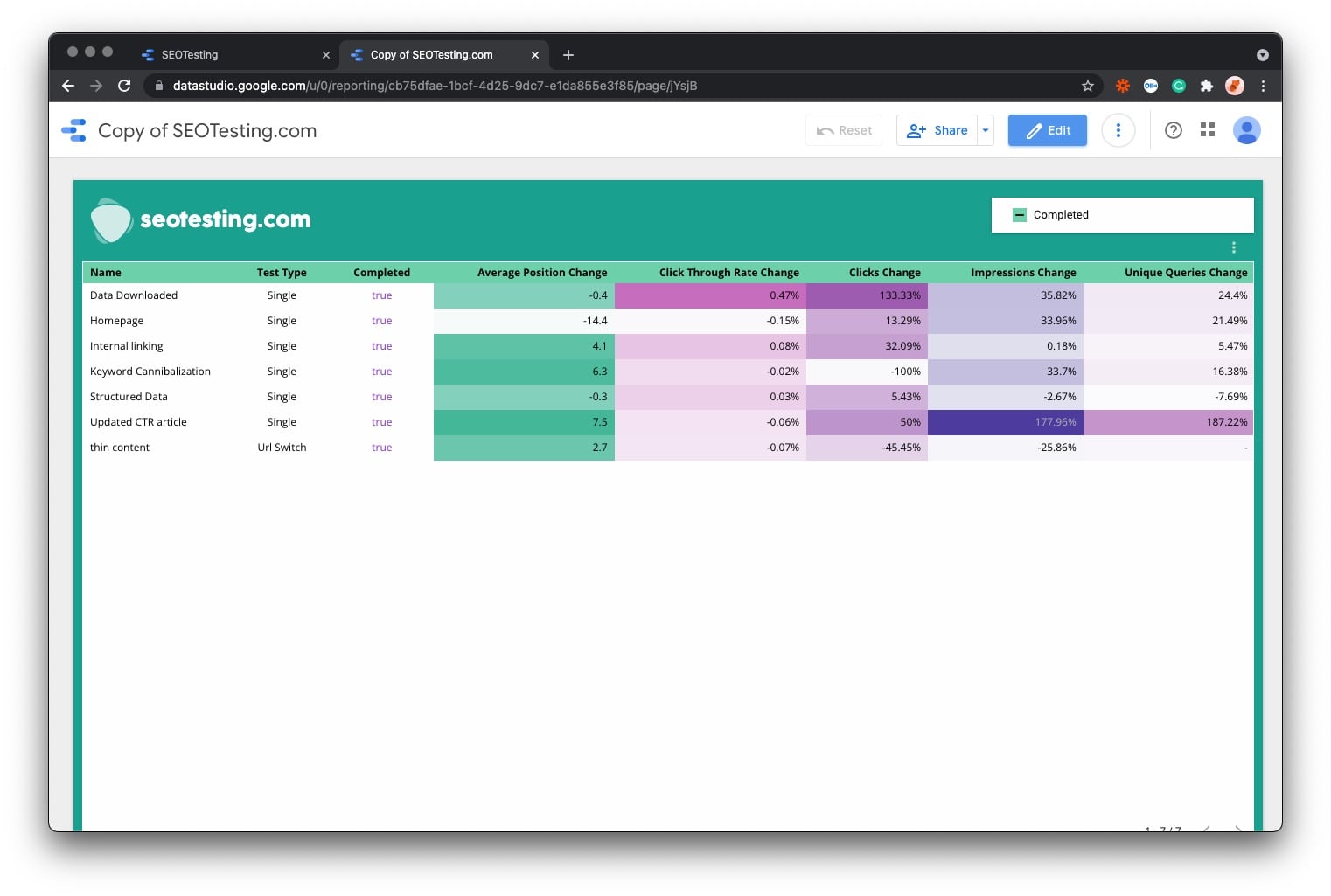 The more people who see your tests, the faster you'll learn what works and what doesn't. And when you're ready to share your results, you can easily share them with anyone interested.
Getting Started with the Data Studio Connector