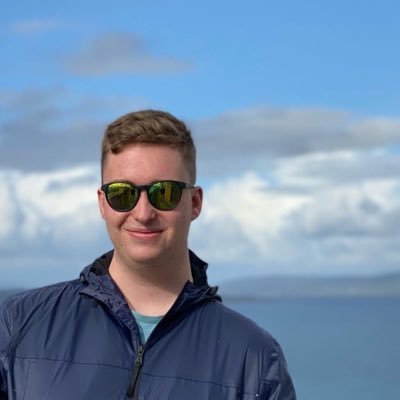 Ryan, aside from his biggest passions which are football and motorsports, loves SEO. Finding new and ingenious ways to drive organic traffic is what motivates him to get up and do the work every single day. He's a content creator for http://SEOTesting.com, covering most SEO topics but with a specific interest and expertise in testing and delivering ROI through SEO.
In his day-to-day role, he's the SEO Specialist at Land of Rugs and spends his days working to improve organic traffic and revenue using every tool available.
You can find Ryan on Twitter, and LinkedIn.
Articles
The Average Position metric in Google Search Console performance reports can be a confusing number. We look at how it's calculated and how best to use it to help your SEO reporting.
We review the main reasons the Redirect Error is reported in Google Search Console and the common ways to fix them.
Have you seen a big drop in click-through rate reported in Google Search Console even though your keyword ranking hasn't changed? We look at some of the potential reasons for this.
While it's hugely valuable and critical to every SEO, being able to understand the limitations of the data available within Google Search Console is important.
We take a look at what the impressions number in Google Search Console represents and how it is calculated.
Looking to hire a Link Building SEO person? We've put together some questions, answers, and discussion points to help you with the interview process.
Looking to hire a Content Marketing Manager? We've put together some questions, answers, and discussion points to help you with the interview process.
Get Ready to Hire the Best Technical SEO Candidate with Our Comprehensive Guide to Technical SEO Interview Questions, Answers, and Discussion Points.
Putting together weekly and monthly client reports can be a time-consuming process for agencies. We've taken a look at the best tools to help make the process quicker, improve communication, and help you show the ROI of SEO campaigns to clients.
Keyword Cannibalization is not just an SEO problem, as it can also occur in your PPC campaigns. We take a look at some of the common PPC cannibalization issues, and how you can go about finding and fixing them.
Keyword cannibalization can happen to any site that has been publishing content for a period of time. We cover what it is and how to prevent it.
As websites age and grow keyword cannibalization can really hurt your efforts to rank target keywords for specific pages. The keyword cannibalization report in SEOTesting.com helps you find issues, and this article explains how to fix them.
Want more clicks from the search results? Use our advice to find easy opportunities to improve your click through rate and get more organic search traffic from Google.