Unfortunately you cannot add annotations to the graphs directly within Google Search Console. By using SEOTesting, which displays data via the Google Search Console API, you can add annotations to your Search Console data at a site, page or query level.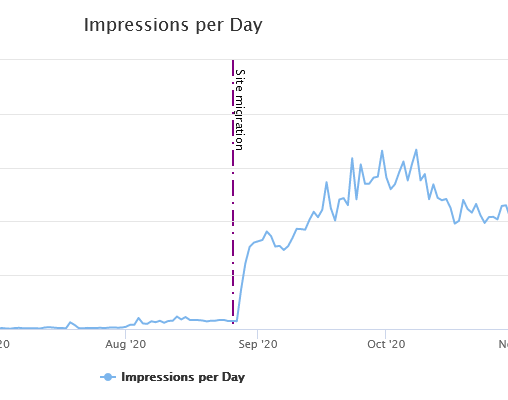 Annotations are important as they are useful for remembering events that have impacted organic search traffic. While you can track changes you and your team make to your site using SEO tests, annotations let you track and remember external events that still impact your search traffic such as Black Friday and Cyber Monday, US presidential elections, or national holidays.
Within SEOTesting you'll find the Annotations link on the main left hand navigation when you are working inside the context of an individual site.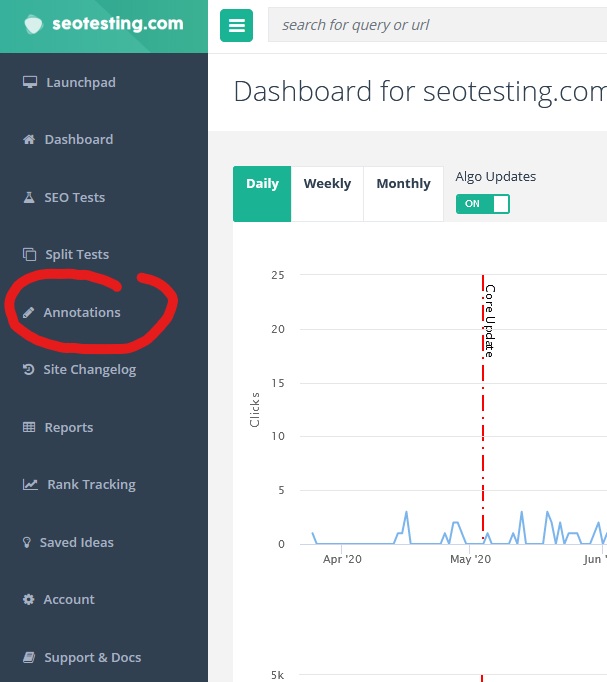 Upon clicking on the annotations link, you'll see existing annotations, and also the button to create a new one.
You can annotate at a site, page or query level.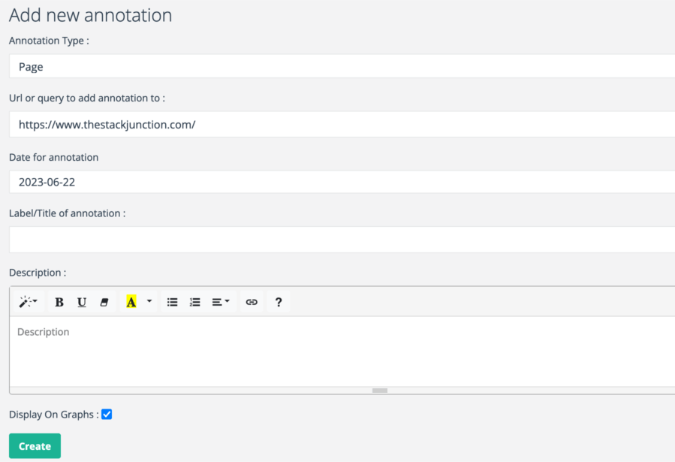 If you create a site annotation, that site annotation will also appear on individual page and query reports. This is because anything that affects the entire site, should also show for individual page and query views as well.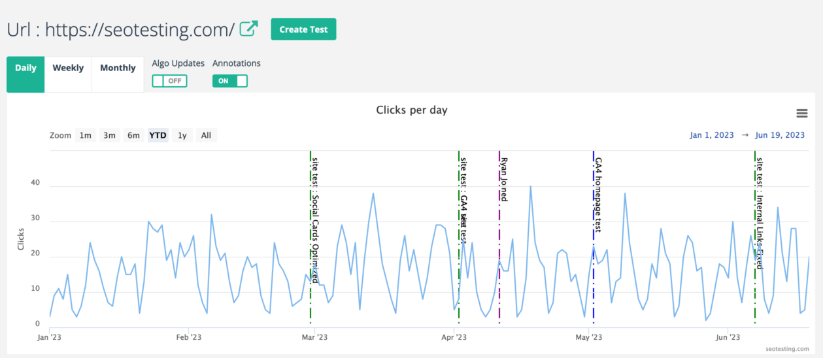 It is worth adding a good description when creating an annotation. When you see them on a graph, you can click on the annotation label and you'll be taken to a view where these extra details can be seen.
SEOTests and annotations are a great way to track what has changed, and why. All of these tests and annotations are rolled up into the Site Changelog report. This orders each change recorded and groups them into months.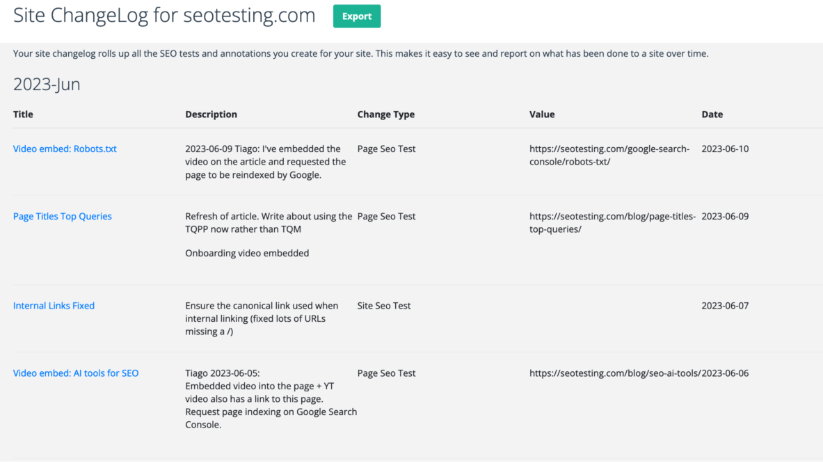 This is a great report for SEO consultants and agencies to use for reporting to clients on the work completed over each monthly period. It's also useful for everybody who runs a website as a historical record of what has changed over the website over time.