You can now create Content Groups within SEOTesting.com so you can track the performance based on Google Search Console data, of a group of URLs over a period of time.
This is really useful when the content you are working on is not contained within a sub-folder structure that you can filter on. Or when you want to report on a subset of URLs that do exist within a subfolder with other URLs.
You can add as many exact match URLs to a Content Group as you want. Upon creation of the group, SEOTesting will go and retrieve the last 15 or 16 full months worth of data available.
From that point onwards, the Content Group updates at the end of each week or month.
How are Content Groups useful?
They help SEO agencies who work on a subset of pages across a large site so they can track results and easily show improvements.
They are useful for In-house SEOs or marketing teams who work on a particular section of a site and want the ability to track its overall performance.
When publishers look to create or optimize topic clusters, they track the results over the long term.
In fact, they are valuable to any SEO's who want to create Content Groups to be able to compare their performance over the same time period.
How to setup a Content Group in SEOTesting.com
1, When you are looking at one of your sites dashboards in SEOTesting.com you'll see a Content Groups link on the left side menu.
2, On the next screen click the button to 'Create a new Content Group'
3, On the setup screen give your Content Group a name, description, paste the URLs, or Regex into the text area that you want in this group.
Each url on a separate line please :)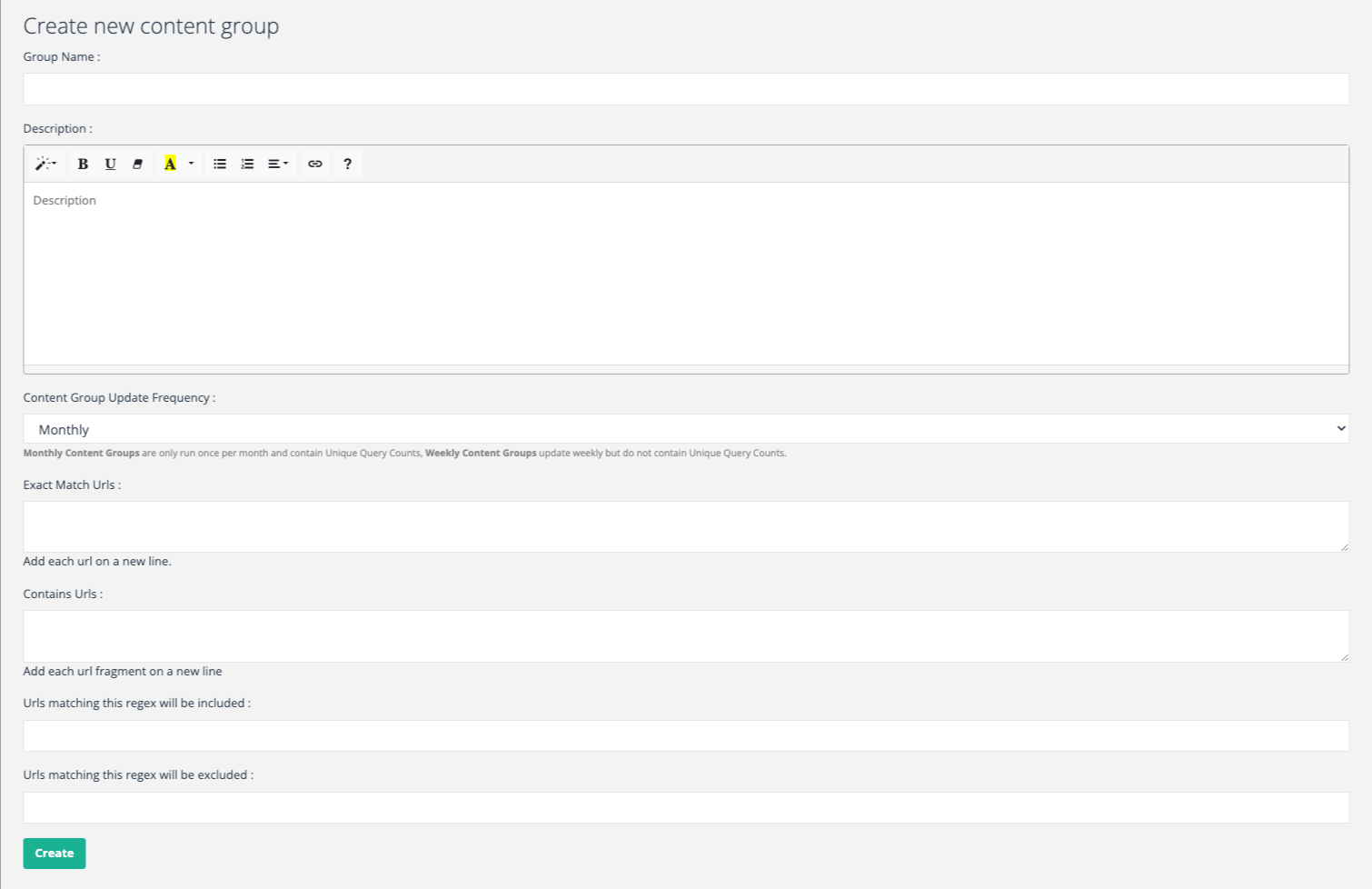 4, Your content group is now set up and SEOTesting will go and process the previous months of data that are available. You'll get an email once this processing has taken place.
Now when you visit Content Groups for an individual site you'll see the Clicks graph summary for all the content groups you have set up.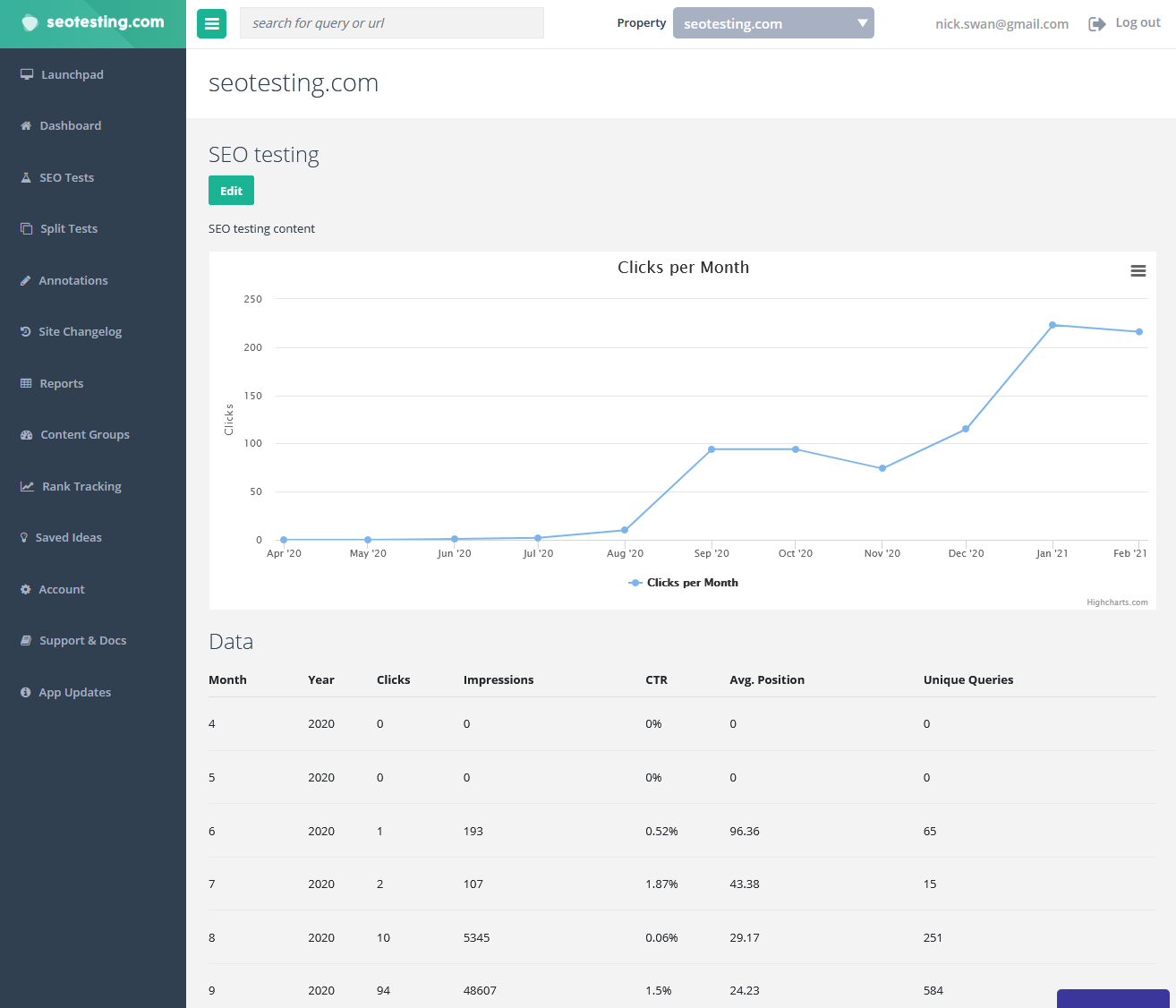 Upon clicking into the Content Group you'll also see the raw data for each month that can be exported for other reporting purposes.
5, Upon every week or calendar month completing and the data from Google Search Console being available (there is usually a 2 day delay), SEOTesting.com will gather the date and you'll get an email once the Content Group is updated.